Inspection services
Wavelength NDT offer inspection services using industry standard flaw detectors and ultrasonic phased array equipment. We can also develop bespoke equipment for non standard inspections as part of our consultancy service.
Wavelength NDT are routinely inspecting:
Ocean racing and super yachts (hull, mast, keel).
Composites for Oil and Gas applications
Aerospace components (monolithic, cored, radius components).
Wind turbine blades (monolithic, cored).
Steel structure for corrosion mapping/monitoring.
If your application or requirement is not listed on this website please contact us - we have probably tested something similar and can advise you on how to proceed.
We travel extensively within the UK and worldwide. Our mission is to offer a fast response to your enquiry, delivering a high quality and reliable inspection service based on strong customer support and technical rigour.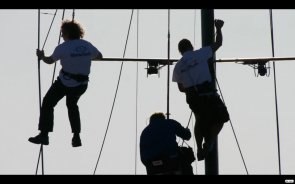 In-service inspection
Wavelength NDT routinely perform in-service inspection of composite and metallic structures. Known production defects can be monitored and checked during the service life of the structure. In-service damage can be assessed and detailed information on the size, exact location and type of defect can be provided. NDT can then be used to assess the quality of repairs to the structure.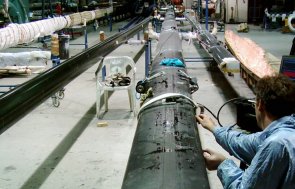 Production inspection
Ultrasound inspection of components during production can give reassurance to both the manufacturer and customer that the structure has been built as the designer intended. Inspection during prototyping can also bring many benefits; allowing the manufacturer to quickly identify potential production problems and assess various material properties before full-scale production starts.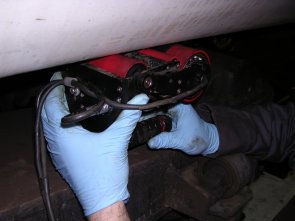 Inspection equipment
Wavelength NDT have a large inventory of inspection equipment including an immersion scanning tank and a wide range of portable equipment. We are utilising and developing inspection techniques for the following equipment:
• Ultrasonic flaw detectors for high and low frequency inspections.
• Ultrasonic phased array equipment.
• Immersion ultrasonic scanning systems.
• Bond testing equipment (resonance, acoustic pitch-catch, mechanical impedance).
• Digital tap tester.
Wavelength NDT also regularly hire equipment from all the major NDT suppliers as required by the customer or application.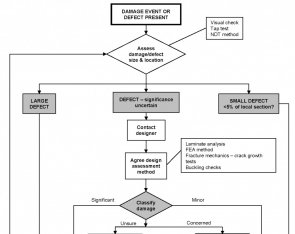 Inspection certification and procedures
All inspectors are Level II certified in the relevant techniques according to internationally recognised standards including PCN, EN 4179, NAS 410 and SNT-TC-1A.  Our inspectors are also trained in advanced techniques including automated testing (e.g. immersion C-scan) and other computer based inspection and analysis methods.
The company is experienced in inspecting both composite and metallic structures in a range of industries and environments (in-service, production etc.) using standard and in-house inspection procedures. Where required by the client, procedures developed by Wavelength NDT can be approved by an independent Level III service provider.