Wavelength NDT invited to join BINDT hosted Open Forum at the Advanced Engineering show, 11-12th November 2014, Birmingham NEC (UK)
Once again Wavelength NDT has been invited by the British Institute of Non-Destructive Testing (BINDT) to take part in an "Open Forum", aimed at raising the profile of NDT, which will demonstrate how NDT underpins the advancement of engineering. Dr Richard Freemantle, of Wavelength NDT, will be speaking about "Practical NDT techniques for multi-sector composite inspection in a manufacturing and in-service environment".
Richard's talk will look at a number of practical ultrasonic and acoustic methods for testing the wide range of composite laminates employed in the Aerospace, Marine, Oil & Gas and Wind Energy sectors. Drawing on aerospace practices as a guideline, the challenges and technical issues of applying NDT methods in non aerospace applications will be explored. Methodologies on how to develop, validate, and qualify inspection techniques for new components will be presented, including approaches for assessing and quantifying the effect of production defects and in-service damage in composite structures.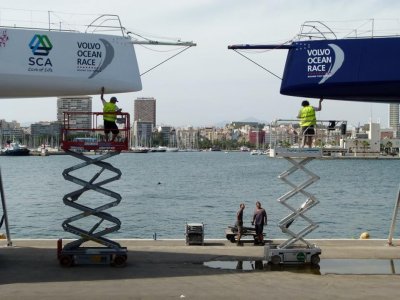 Hosted as part of the Advanced Engineering UK 2014 group of events, the Composites Engineering Show represents the UK's only annual trade show for the very latest in composites materials, moulding & processing equipment, trade processors & fabricators, design, simulation, test & automation partners.
http://www.advancedengineeringuk.com/composites-engineering-show/
With supporting input from Composites UK, Netcomposites, RAPRA, National Composites Centre, BINDT, EPSRC CIMComp and others, the show provides an unmissable two days of leading industry suppliers, expert presentations, a multitude of special show floor features and networking opportunities.Reflecting UK industry's increasing demand to harness the benefits of composites materials, the Composites Engineering Show provides a crucial annual showcase and Open Conference addressing the very latest in composites materials, composites processing equipment, tooling & technologies, related design & simulation technology, specialist composites processing services, composites test & inspection technologies.