Wavelength NDT and project partner Phoenix Inspection Systems develop range of new flexible ultrasonic transducers.
As a result of working in partnership with Phoenix Inspection Systems a new range of flexible ultrasonic transducer applications have been developed and taken to market. These transducers, which can be moulded into corners and conform to curved surfaces, are set to change and innovate the capability of methods used in the inspection of composites and components with complex geometries.
Currently available from Phoenix Inspection Systems, the Flex Transducer series has already proven to be a success in trials conducted within the aerospace sector, where composite materials are becoming more prevalent. Experience in this sector will support applications in other fields where the inspection of complex shapes in metals or composite materials is required, such as marine, manufacturing and automotive.
The Flex Transducer is a thin, around 3mm, and durable piezo-electric material and is malleable enough to shape to the curved surfaces of test areas, using fingertip pressure alone. The flexibility of the crystal is maintained by using a soft supporting layer to the back. On curved surfaces they provide improved ultrasound transmission compared to traditional hard-faced transducers.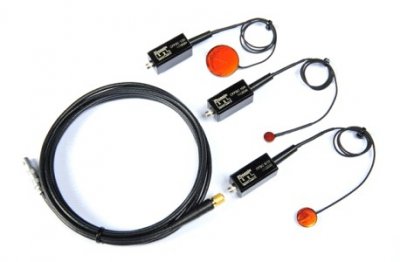 The range of the Flex Transducer series can be used with any standard ultrasonic NDT instrument and includes single and dual element variants. Flex Transducers are available from 1MHz to 10MHz frequencies in sizes fromØ3mm toØ20mm.
Richard Freemantle, Director of Wavelength NDT states:"We are working with Phoenix Inspection Systems on a number of exciting projects, bringing innovative solutions to the difficult inspection challenges my customers face in the Aerospace, Marine, Oil and Gas and Wind Energy markets. The Flex Transducer is an excellent solution for customers faced with the task of manual or automated inspection of composite parts with complex geometries. Our long standing collaboration with Phoenix Inspection Systems allows Wavelength NDT to focus on the inspection technique research and development with Phoenix then designing the required probe assembly and scanning systems."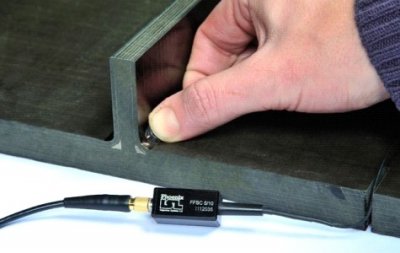 Neil Hankinson, Head of Applied Engineering with Phoenix Inspection Systems, said: "Flex Transducers are low profile and extremely versatile, making them ideal for inspecting difficult to access areas and complex geometries, typically found on composite components such as radii areas. They have a broadband response providing exceptional signal quality, especially at low frequencies."