Wavelength NDT offers specialist training days for aerospace and wind energy customers
The start of 2013 has been a busy one for Wavelength NDT with Richard Freemantle providing specialist training days for customers in wind blade manufacture and aerospace composites. The training days are the final stage of which is often an extensive development programme to deliver new advanced phased array inspection techniques. Having developed the inspection technique it is subjected to extensive validation and technical qualification trials before the final inspection technique is documented and approved by the customer Level 3 and their end user. With the approval in place Wavelength NDT then organise specific training days to ensure that the customer's inspectors fully understand the theory of the inspection technique and are proficient in its deployment.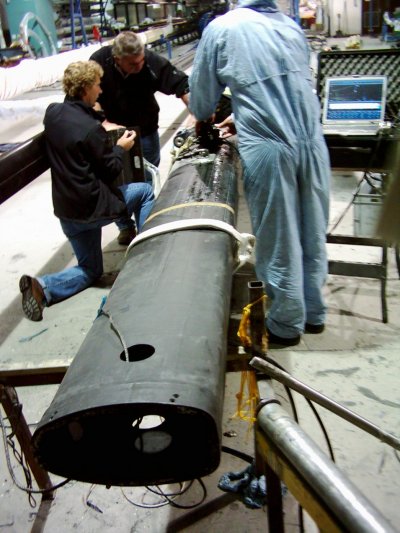 Most training sessions culminate in an practical exam where the new inspectors are presented with a 'blind' examination piece that has been previously inspected by Richard Freemantle. With full oversight by the customer Level 3 the new inspectors must demonstrate they can detect, evaluate and report on the hidden defects contained within the examaniation piece to a satisfactory standard. Richard Freemantle says "In many ways the training sessions are the most satisfying aspect of these development projects. It is always exciting to see newly qualified inspectors taking on and running with a new inspection technique we have developed".